Strength of management team
Strength management focuses on the strengths of employees and teammates, making it an effective managerial method. It is a good way to encourage transparency, accountability and productivity. Understanding what a strength management style includes, as well as how to implement one, can help you lead teams that encourage positivity and diversity. In this article, we discuss the definition of strength management, its benefits, how to implement a strength management style and tips for using strength management.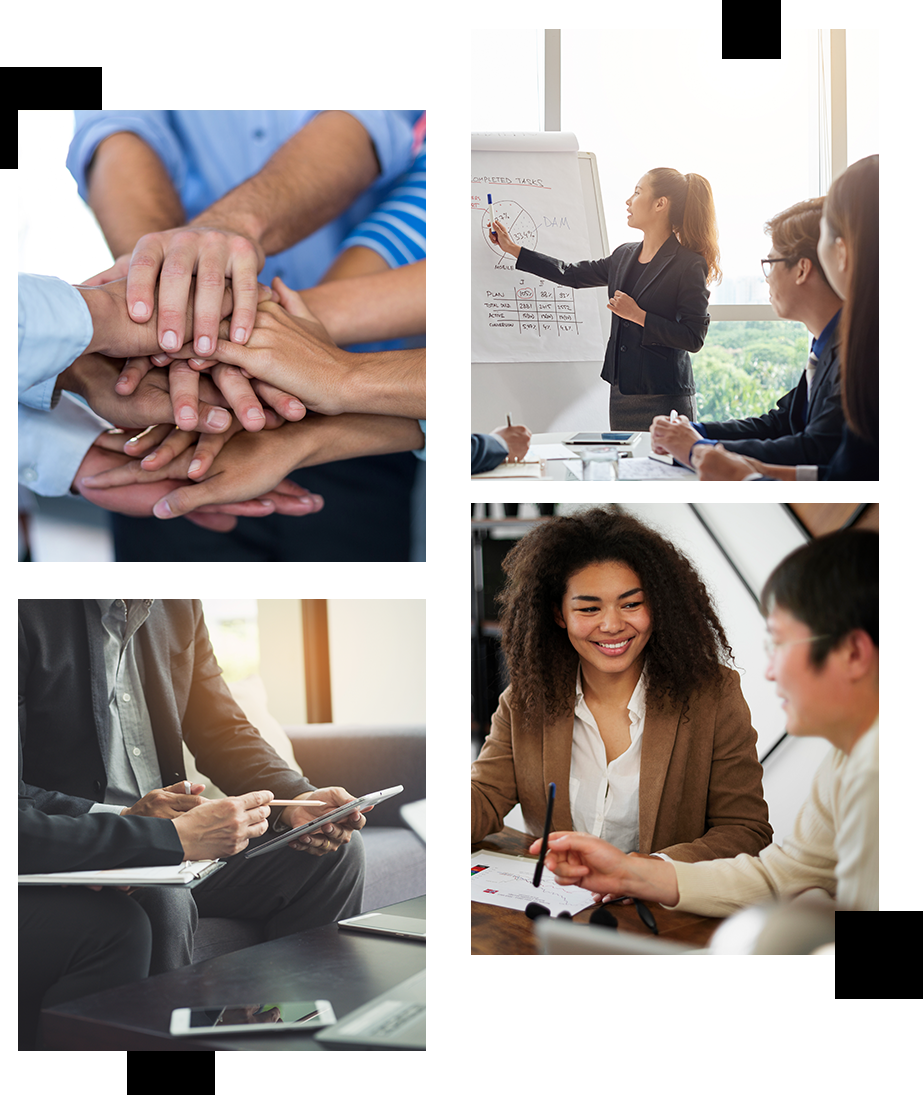 Mike WilliamsonEditor-in-Chief
Mike has written and edited articles about mortgages, banking and credit cards for a decade. Prior to joining ASG Security Advisor, his work appeared on Bankrate, CreditCards.com and The Points Guy. Mike has also offered his personal finance expertise in numerous television, radio and print interviews.
Kristiana SyVP of Content
Kristiana is an award-winning journalist who has led the editorial teams at Bankrate, HerMoney, Interest, Bargaineering and Bankaholic. She has covered, assigned and edited personal finance and related content at national web publications and newspapers for more than a decade.
Steve ThomasManaging Editor
Steve covers all topics home-related including home improvement and repair. He previously edited home repair and design content at The Spruce and HomeAdvisor. He also has hosted videos on DIY home tips and solutions and launched multiple home improvement review boards staffed with licensed pros.
Lowe KerLead Editor
Lowe is a lead editor, covering all things related to home improvement and good design. She previously worked in the decor and lifestyle spaces for digital publishers like Hunker and Ranker and has multiple years of experience creating design and DIY content.
Adam SmithDeputy Editor
Adam came from HomeAdvisor and Angi (formerly Angie's list) and is responsible for writing and editing articles over a wide variety of home-related topics. He has almost four years' experience in the home improvement space.
Stephen StoneHR Manager
Stephen  is an experienced business professional with more than 20 years in banking and finance, and nearly 17 years as a Company Secretary to other ASX-listed entities. His experience includes debt and capital raising, risk management, mergers and acquisitions, compliance, and governance.
Get financing done quickly in the home.
Your lender of choice for solar and home improvement. Grow your business with financing from Dividend.
To finance your dreams, just add Aqua.
We help families from coast-to-coast experience life to the fullest by making clean water, home renovations, and the great outdoors more affordable and accessible.